Purnima Devi Bordoloi
Mrs Purnima Devi Bordoloi intimately involves herself by action in character roles in various stage as well as radio dramas, writing and directing of plays. A versatile poet as she is, she loves to recite poems and write one-act plays, short stories, etc. Many of her selected poems and stories were published in a number of reputed Assamese magazines and dailies. Her published works "Anubhutir Chanda" (a collection of poems) and "Mon Karanir Phul" (a collection of self-written stories) acclaimed widely in Assamese Society. A 'Visharad' in the Indian Classical Music(Vocal), she also teaching music in a number of Music schools in and around Jorhat city. Through her sketches and oil paintings and also through the art of her flower arrangements she very often demonstrates her creative capabilities in fine-arts also.
She used to hold various important portfolios of Asom Lekhika Sanstha (The Assamese Women Literary Forum) and Kabi Sanmilans.
Stage Career
Mrs Purnima Devi Bordoloi started her career in stage acting right from her school days. She made her debut in the character roles of Step-mother of the famous drama "Tejimola" enacted at Bhakatpomua school of Jorhat under the guidance of veteran artist and renown educationist Sri Prasanna Kumar Goswami. Thereafter, she was adjudged the best actress consecutively for four years in Karanga High School of Jorhat, twice Second Best Actress at the Cultural function of DCB Girls' College of Jorhat.
Radio Drama
A recognised established artist of All India Radio, Dibrugarh. NaharTalir Natun Surya,Pratyahbhan,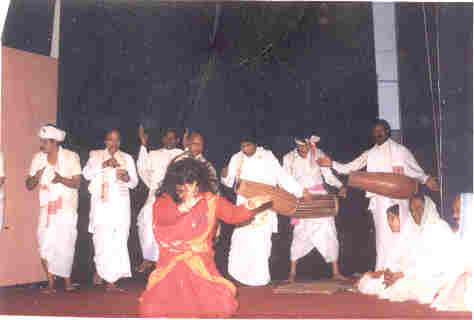 Lakshman Barjan, Aghuni Bai, Kabar Talir Artashwar, Jehibunnisa, Mas Maria Suwalir Laj, Swahid, Bhalpuwa Bhal Laga, Vishma Tomar Nam are some of the AIR plays broadcast by AIR Dibrugarh in which she cast her roles.
Music
She obtained First Class in Indian Classical Music (Vocal) in 1997 from Bhatkhande, Lucknow. Performed innumerable times in AIR Jorhat, Dibrugarh and Public functions.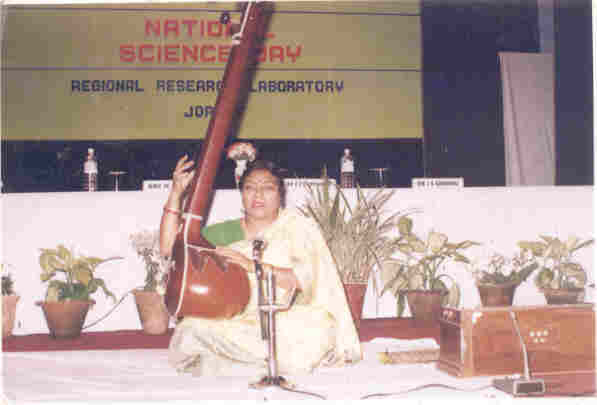 Book
Authored the books in Assamese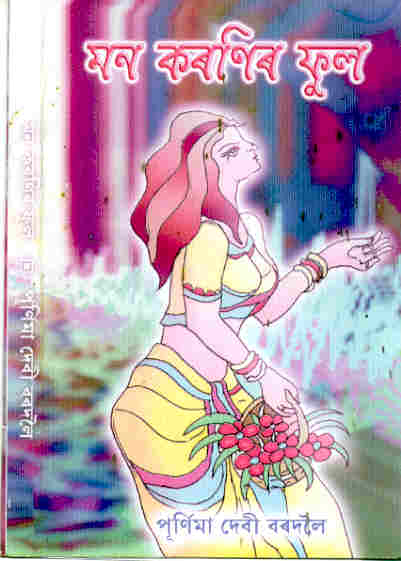 "Anubhutir Chanda" and "Mon Karanir Phul".
Research Tin Ali
Jorhat 785006
Tel : 0 376 2370661